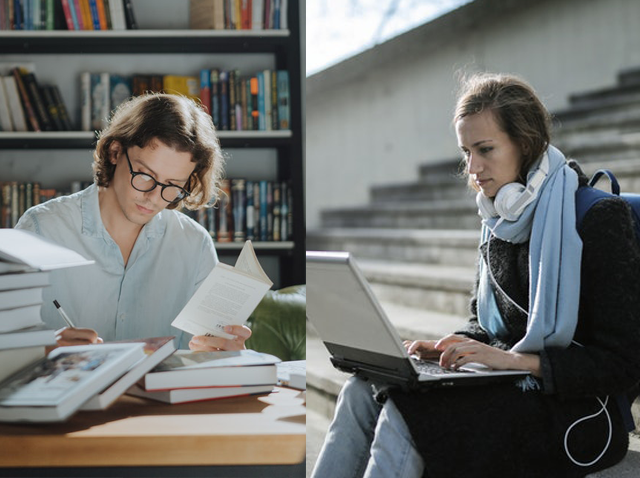 About Us
VR Education Services is an earnest endeavor by a group of visionaries , pedagogues & certified education consultants to provide quality and holistic services to students aspiring to study abroad.
VR Education Services advises students and helps them select and secure admissions in the universities of their choice. Complete assistance is provided throughout the application process along with a comprehensive range of support services. Our mission is to have a strong support system between the student and the university.
VR Education Services is determined to hold you strong while you climb the ladder of success and reach your dream destination.
VR Educations has 15+ years of experience in scrupulously counseling and training the students aspiring to study overseas. The necessity for comprehensive guidance has been gravely discerned and the effort is put to guide our students towards the best available opportunities according to their profiles.
A Glimpse About The Best From The Industry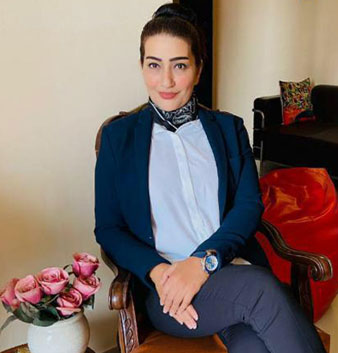 Ms. Jyotsna Sohanlal is the Chief Operating Officer of VR Education. Prior to that, she was one of Gurugram's most experienced School Principals. Jyotsna has a background of strategic marketing, channel sales and brings perspectives from more than a decade in progressively senior leadership roles in high-tech education industry. She has worked and championed many institutions across the globe on numerous projects close to 30 years.
Throughout her career, she has built an extensive network of contacts with both local and overseas institutions, placing VR Education on the spotlight as one of the major players in the education and student placement industry for UK and Canada.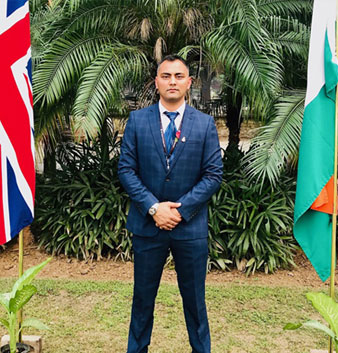 Mr. Ajay Chhettri (Director)
Mr Ajay Chhettri, an Ex-Entry clearance officer/Visa officer at British High Commission, New Delhi, India is an alumnus of the University of Lincoln (UK), who has unsurpassed knowledge of immigration process and University application process.
He worked for the Government Sector for 7 years and also has been admired, for his administration in the National Education Union as a Data Protection support officer (GDPR – Officer) in London.
Mr. Ajay possesses commendable skills that are benefitting several students in breaking their inhibitions about cultural differences and linguistic barriers that they might have to face after moving to another country.
He is diligently involved in preparing the visa applications, interviewing and counselling of students alongside guiding them to select universities, in pre-departure brief and sorting accommodation for desiring students.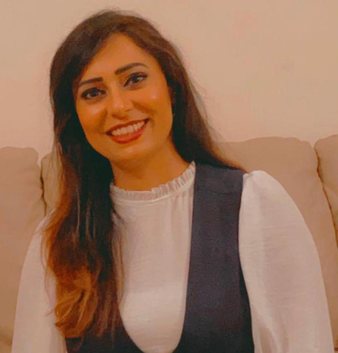 Ms.Parveen Rani ( Coordinator)
Ms.Parveen Rani, is one of the Coordinator at VR Education Services, along with being a British Council certified Education Agent. She is P.hd scholar with several degrees in Arts, Business Administration and Library Sciences ( BA, B.Ed, BLib, MLib, MPhil, MA, MBA, DET, Assessor Qualification. Having more than 10 years of experience in the education field, she has a demonstrated history of working in the education management industry. Skilled in Career Development, Ms. Rani has guided thousands of students through individual & group counselling sessions across India and the UK. She is a strong consulting professional who believes everyone deserves a quality education & thrives to deliver the same to all her students.
Ms. Rani has a proven trajectory of providing career counseling, admission assistance and proper guidance to students for top notch universities and colleges. Using the omniscient approach in her counselling sessions, she develops career service programs which help students build their profile accordingly and to vision a long-term plan to deliver career needs.
Our Guiding Statements
Providing counselling & removing barriers to information for our clients through personal service and innovative practices
Consistently striving towards brilliance.
Developing an apex brand equity in all areas of operations
Nurturing an organisation that achieves and retain its predominant position through learning, hard work, service and honesty.

We can connect you to the courses you desire to pursue in the most suitable university

Our extensive network of approachable experts help you identify and secure the university or college where you can thrive.

We combine our vast experience in the education industry and the latest technology available to help you make the most informed decision possible.

Our support does not end when you receive your university acceptance letter. We are dedicated to ensuring that you feel supported at every stage of your study abroad journey.
Testimonials
Firstly, I would like to talk about is the people in VR Education Services. From counselors to staff, everyone is polite and co-operative. I must appreciate the efforts of Mr. Vijay Jindal, who correctly gauged my calibre and helped me pick the best course. From selecting the university, collecting and submitting my documents and to find me an accommodation, I was guided and helped through it all.
Nishtha Verma